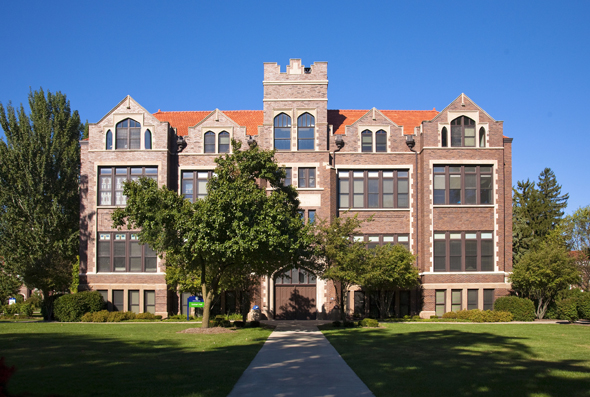 Welcome to AU Online Moodle
This site is for fully online courses only. If you have required face-to-face meetings for your course, please access Moodle via the Moodle for on-campus courses.
IT Problems?
Problems logging in? Contact ITS Help at itshelp@aurora.edu or 630-844-5790.
All other technical problems with Moodle – Please use the help desk located on the right hand side of this page. (24/7)
Note: Moodle will work with just about any browser. However, AU ITS recommends the use of Firefox. If you use MS Internet Explorer, you may encounter problems downloading files (such as Word or PowerPoint files) placed in the course by your instructor. Because of certain security weaknesses in IE, Microsoft uses a default setting that blocks the automatic downloading of files. The result will be a blank white frame and an error message from IE.
Other Information
Students gain access to Moodle shells (courses) the Friday before the start of the term.
Students must use WebAdvisor to add or drop courses via valid dates listed on the Academic Calendar located to the right under Student Resources. Please contact Student Accounts for the refund policy.
Valid electronic communication with your instructor can only be via Moodle or your AU email account. The university cannot address any personal information via any other electronic personal emails. 
Title IX - Non-Harassment Statement: Important notice for Students, Faculty, Coaches, Administration and Staff
Link here (http://aurora.edu/hr/title-ix.html) to read the full statement. This notice outlines Aurora University's commitment to address and eliminate harassment and sexual harassment wherever it occurs. Information includes how to report harassment and where to obtain assistance in stopping harassment.
If you have questions about this policy, please contact Human Resources, at hr@aurora.edu
Skip site news
Site news
(No news has been posted yet)